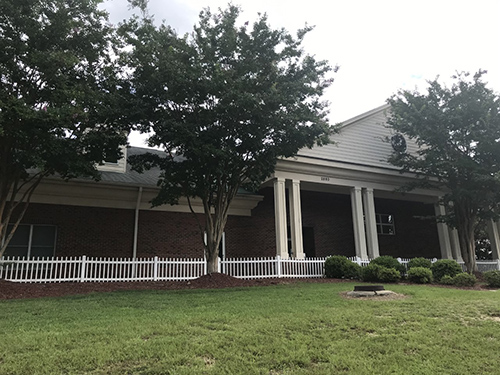 KinderCare Learning Center
KinderCare Learning Center
2880 NC Hwy 55
Cary, NC 27519
Click here to view a map
Phone: 919-362-1115
Email: westcary@kindercare.com
Website: KinderCare Learning Center website
Description
Age specific playgrounds, Astroturf play areas, gym, entry door code system, check in/check out computer system, indoor/outdoor video camera system, soccer field. Special offerings: transportation, summer camp, track out camp, computers, varsity club, drop in care, parents night out and Montessori.
Hours: 7 a.m.-6 p.m.
Hours/Day Included as ''Full Time:''
Meals Included?
Afterschool Care? Yes
NAEYC Accredited: No
License Number: 92002837
NC State DHS Rating:





(All facilities are rated by the NC Division of Child Development.)
Tuition Costs

Infants: $400/week
Toddlers: $380/week
Two-Year Olds: $340/week
Three-Year Olds: $315/week
Four-Year Olds: $300/week

Child/Teacher Ratio

Infants: 5:1
Toddlers: 6:1
Two-Year Olds: 9:1
Three-Year Olds: 10:1
Four-Year Olds: 13:1
Special Needs Support?
We have an Education Department at Home Office that assists us.
Enrichment Activities?

Discount?
We offer Duke staff/faculty a 10% discount per week.
Additional Notes:
Diapers and wipes are included in tuition for Infants & Toddlers Programs. We offer Before & After Programs for school age children. We also offer Summer Camp & Track Out Programs.