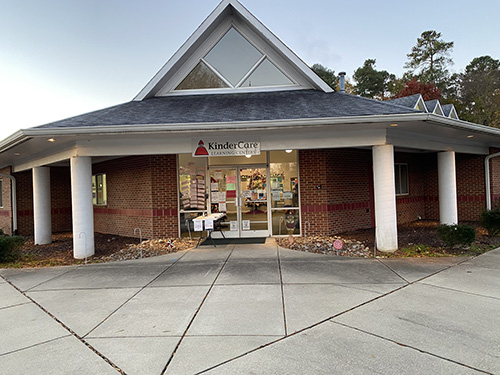 Copperfield KinderCare
Copperfield KinderCare
2300 Spring Forest Rd
Raleigh, NC 27615
Phone: 919-954-7662
Email: copperfield@kindercare.com
Website: Copperfield KinderCare website
Description
Copperfield KinderCare provides quality programs designed for children 6 weeks to 5 years old. Each program is designed with your child's unique needs and interest, as well as health and safety in mind. Our teachers take pride in providing a warm, safe, and welcoming learning environment for our children to help build the necessary skills to be successful. Along with nutritious meals and snacks served daily. Diapers and wipes are included in tuition for infants and toddlers.
Hours: 6:30 a.m. - 5:30 p.m.
Hours/Day Included as ''Full Time:''
Meals Included? Yes
Afterschool Care? No
NAEYC Accredited: No
License Number: 92003518
NC State DHS Rating:




(All facilities are rated by the NC Division of Child Development.)
Tuition Costs

Infants: $330
Toddlers: $320
Two-Year Olds: $280
Three-Year Olds: $260
Four-Year Olds: $260

Child/Teacher Ratio

Infants: 5:1
Toddlers: 6:1
Two-Year Olds: 9:1
Three-Year Olds: 10:1
Four-Year Olds: 13:1
Additional Notes:
Diapers and wipes provided until children turn 2 years old. Infant formula, puree food provided.