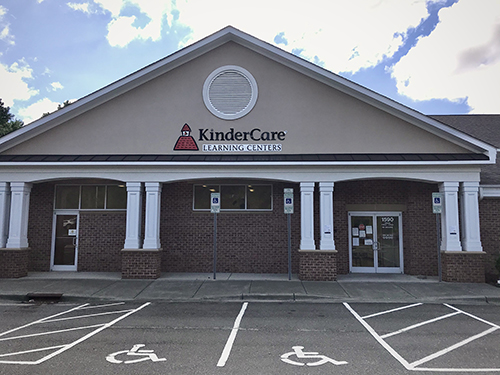 Falls Lake KinderCare
Falls Lake KinderCare
1590 Dunn Rd
Raleigh, NC 27614
Phone: 919-821-2261
Email: fallsofneuse@kindercare.com
Website: Falls Lake KinderCare website
Description
Falls Lake KinderCAre is a 5-star school located in North Raleigh. We provide care for children 6 weeks to five years old. Making families feel at home at our school is our top priority, creating an environment where we care for every child like they are our own. Our classrooms are designed around your child's unique needs, and our curriculum is built from the latest research in early childhood development to help little minds grow.
Hours: 7:00 am - 6 pm
Hours/Day Included as ''Full Time:''
Meals Included? Yes
Afterschool Care? No
NAEYC Accredited: No
License Number: 92002788
NC State DHS Rating:





(All facilities are rated by the NC Division of Child Development.)
Tuition Costs

Infants: $410/wk
Toddlers: $390/wk
Two-Year Olds: $355/wk
Three-Year Olds: $325/wk
Four-Year Olds: $320/wk

Child/Teacher Ratio

Infants: 4:1
Toddlers: 5:1
Two-Year Olds: 8:1
Three-Year Olds: 9:1
Four-Year Olds: 12:1
Special Needs Support?

Discount?
10% off tuition