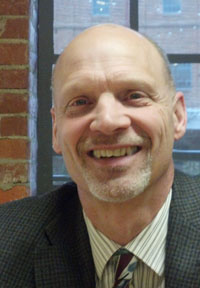 James Allen
Title: Senior Director, Corporate Accounts Payable
Location: American Tobacco Campus Bay 8 Washington building
Senior Management Area: Financial Services
Class Year: 2014
Bio:
Duke Corporate Accounts Payable processes vendor payments for Duke University and Duke Medicine. On an annual basis Duke Corporate Accounts Payable process over one million invoices totaling approximately $2.5 Billion.

During my tenure in Corporate Accounts Payable the accomplishment I am most proud of is the implementation in May 2008 of the invoice imaging system. This created a front-end imaging and optical character recognition system which created greater transparency to the entire invoice process, through on-line access to invoice images, automated workflows, automatic extraction of data and increased efficiency for Departmental users as well as Corporate Accounts Payable staff.

Education: BS in Accounting and a Masters in Business Administration from the University of North Carolina at Greensboro.

Certified Public Accountant.

Married with two children.