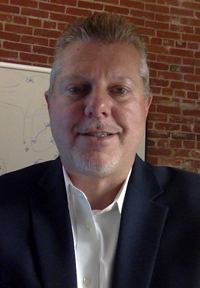 John Andreala
Title: Assistant Director, Communication Infrastructure
Location: Tele/Video Communications - Fee for Svcs
Senior Management Area: Office of Information Technology
Class Year: 2014
Bio:
Joined Duke University as a Senior Manager of Communications infrastructure OIT in December of 2008. Managed the Field Technician Team, Outside Plant Engineering/Design, Project Management Team for Construction Installations of OIT Services (networking cabling infrastructure, Cellular system , 800 mhz radio system,wifi ,IPTV.) These projects include all university and medical facility locations. Managed group of (13) staff.

Currently Assistant Director which includes all of the above mentioned roles as Senior Manager plus the 24/7 Operators Center, Duke Card Field Technicians, OIT Storeroom, Voice (VOIP) Conversion Project Team, RF team (cellular, paging and radio systems). Manage group of (41) staff.

Worked in New York City for (23) years for a major electrical contracting company and attended Villanova University. Relocated from New York in 2008 and currently reside in Raleigh. I am married and have (3) boys - 12, 15 and 23 years old. I also spend much of my spare time coaching high school and middle school lacrosse throughout the year.