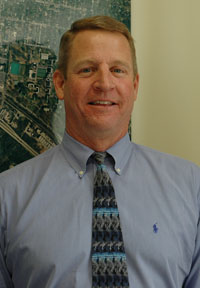 James Bjurstrom
Title: Police Major
Location: Duke University Police Department, Operations Bureau
Senior Management Area: Duke Police Department
Class Year: 2014
Bio:
Jim Bjurstrom began his career with the Durham Police Department in 1982 and has worked in all divisions within the Durham Police Department. He retired in January, 2001 as the Deputy Chief in charge of the Operations Support Bureau. He began his career with the Duke University Police Department in April, 2011. Major Bjurstrom is currently in charge of the Operations Bureau (Uniform Patrol Campus and Hospital, Security Operations Campus and Hospital, Emergency Management, and Emergency Communications).

Major Jim Bjurstrom is a graduate of Shaw University with a BS Degree in Criminal Justice. He also is a graduate of the FBI National Academy. He has also served as the co-director of the North Carolina Child Response Initiative (a community collaborative program of police officers and mental health clinicians dedicated to reducing the effects of violence and trauma for children and their families in Durham).

Jim is married and has four children and 2 grandchildren.