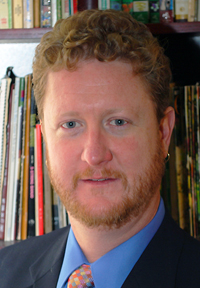 Hugh Crumley, Ph.D.
Title: Assistant Dean for Academic Affairs
Location:
Senior Management Area: Duke Graduate School
Class Year: 2014
Bio:
Dr. Crumley joined Duke in 2006 to support graduate students' development in teaching and technology use. Since 2011, his work has expanded within the Graduate School, where he provides strategic direction and leadership for graduate student programs in college teaching and instructional technology. He responsible for the creation and administration of the Certificate in College Teaching Program, coordination of related graduate student professional development programming as well as teaching graduate courses in college teaching, instructional technology and visual communication.

Additionally, he is on the faculty of Duke's Program in Education. He holds a Ph.D. in instructional technology, an M.Ed. in foreign language education and a B.A. in anthropology and French.