Duke Leadership Academy Scholars Profile
Duke Leadership Academy Scholars Profile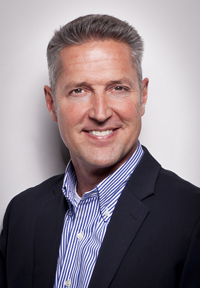 Chris Hildreth
Title: Director of Duke Photography
Location:
Senior Management Area: Office of Public Affairs and Government Relations
Class Year: 2014
Bio:
Chris Hildreth Bio:

Chris Hildreth's modus operandi is "no place too far and
nothing is out of reach".

Chris' passion started at a young age in New Zealand. He
found that the Kodak Instamatic, with the commemorative
1976 Olympics sticker, that he purchased with his paper
route money allowed him to venture into places he would
otherwise not be permitted.

Fast forward, we find Chris cutting his photographic teeth
in higher education as manager of photography at his alma
mater, the University of South Carolina. He then pointed
his compass north to Cornell University, where he was
honored as the CASE Photographer of the Year and learned
to appreciate sunshine and springtime!

1994 - Goodbye Cayuga Lake, hello Durham.

Together, Chris Hildreth and Duke University have reached
the summit of Kilimanjaro, descended into a 600-foot pit
recovering primate fossils in Madagascar and scaffolded
practically every nook and cranny of the Duke Chapel.
Chris feels truly blessed to wake up each day to help his
team and colleagues reach for new heights.

When not on top of a fifty-foot scissor lift to take a
photo of the incoming Duke freshmen class, he enjoys (in
no specific order): flying airplanes as a private pilot,
dog (son) Quincey, running, did we mention flying
airplanes? and always; the company of family and friends.